Last night we went to Lincoln to scrimmage a very fast and athletic inner-city team from a well respected, well established and well organized youth football organization. As many of you know I coach two teams this was my age 10-11 team, my younger team was on its own last night.
This organization does not line up with us age wise, so we chose to play their age 11-12 team.
This is how we organized the scrimmage and how we did:
You can pick up some valuable tips on how to structure a scrimmage by reading through this entire post. We went to their field to play and warmed up for 30 minutes using our base dynamic warm-ups and anglel form tackling. We then went through our defensive walk-throughs and substitutions, We repped our alignment against everything we might see, double tight ends, twins, trips, motion etc. We then repped our football plays on air as well as went through several of our adjustments. There were no special teams in this scrimmage.
The format for the scrimmage was our first team offense vs their first team defense for 15 consecutive football plays. Then their first team offense vs our first team defense for 15 consecutive football plays. We then went with our second team offense vs their second team defense for 10 football plays, Then their second team offense vs our second team defense for 10 football plays. For the last series we then went first team vs first team for 15 plays again, both ways. We started all drives on the 30 yard line and any turnover meant the ball was restarted at the 30.
Here is how it went: We started with the ball, running our base plays. We used our no-huddle wrist coach system to run our plays as I called the plays in from the sidelines. This accomplished two things; to get our kids used to getting plays called in in this fashion and to speed up the tempo of the scrimmage. Far too many youth football scrimmages drag ON AND ON because a fast tempo is not forced. We set the tempo by going on offense first. We always got positive yardage in the 2-15 yard range for every play we ran. We "scored" on the 6th play of the drive when our fullback charged into the open on a misdirection play, 10 yards behind the linebackers and safety running away from the play as the opposing coach inadvertently blew his whistle as one of his defensive players tackled one of our ball fakers.
You gotta love the Single Wing Offense when it comes to deception, the head coach for the opposition said something very sarcastic to his whistle blowing colleague, it was all we could do not to chuckle. We drove the ball and scored on a 15 yard spinner play as well, so 2 TDs in 15 football plays, not good, not bad. We threw the ball just once in the opening series. The other team was very fast and physical compared to most youth football teams. They had us outweighed at nearly every position, so our kids may have been playing just a bit gun shy that first series.
On defense we started in our base and rotated our kids in as they ran a variety of sets: double tight wishbone, twins, double slots, and trips. It was great for our kids to see all these formations. This teams base was the power wishbone which we had descent success shutting down with our base set. They then went to throwing the ball with short hitch and slip screen passes to their twins and trips sets. While they did complete a good percentage of these passes, none went for over 10 yards and we got a big hit for a fumble recovery as well as an Interception that xem bong da truc tiep required them to start over. They did not score.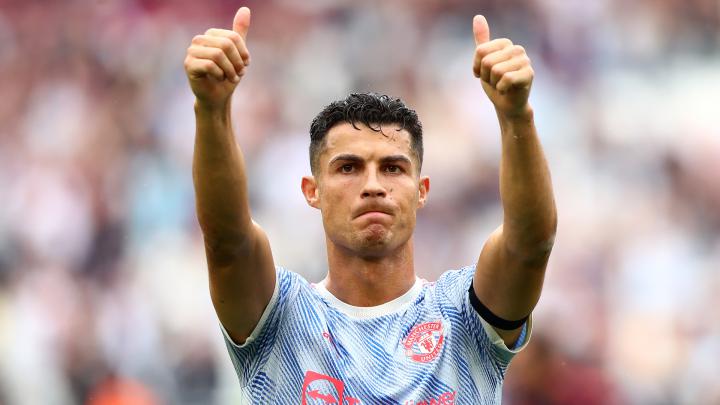 Our second teamers didn't fare near as well as our first team squad. We had just one negative yardage play, but we failed to put the ball in the endzone. I made sure every backup running back got the ball at least twice during this 10 play segment. We did not attempt a pass during this set. On defense, we gave up yardage but they didn't score, as we intercepted right at the 10 yard line during a series they probably should have scored on. Our kids were playing hard, but our seconds were significantly inferior to theirs as many of our backups are just 10 years old and 1-2 years makes a big difference in this age group.
After a brief water break and pep talk we emphasized we wanted to get down to business during this last segment of the scrimmage. We scored on the first play on a jet sweep as they were anticipating us going back to our inside game. We had great success with all our spinner plays and traps as they were a very aggressive team. With their speed we had no chance of running wide on our weakside. Surprisingly even against these bigger kids and 6 man front, our wedge plays were very consistent as well. I was very surprised only 1 of our 3 "no plays" worked. That is usually a "money" play against aggressive youth football teams. We threw the ball 4 times during this segment and I was real pleased to see the execution coming together in our passing game. We scored a total of 3 times during this 15 play segment and were much more consistent during this portion of the scrimmage. Not bad for missing our first team center and having to play musical chairs with our very thin offensive line.
On defense we took the gloves off on the final series and we ran stunts on every single play. We really worked our kids and ran every stunt we have in the playbook. We had at least 6 negative yardage plays and we forced 2 more turnovers as they never crossed mid-field.
All in all a pretty successful scrimmage, 5 TDs to none, zero penalties, no injuries and just one turnover, by a 3rd team tailback. Remember when you scrimmage to have a play sheet of things you are going to run and work on for both your offense and defense. The goal of the scrimmage is to work on things you need to work on, not win the scrimmage. Don't get carried away in the moment like many guys coaching youth football do, stick to your script and get better. Coaching youth football well means this is the place you are trying out kids at different positions and seeing how your cross-training of kids into different positions is going.